For 31 years, Chris Capossela has lived to the rhythm of Microsoft. From the writing of Bill Gates' speeches to the empathetic culture advocated by Satya Nadella, he returns to the new face taken on by the IT giant.
On Wednesday October 12, Microsoft held its fall conference to present its new Surface computers and tablets. A presentation hosted by Panos Panay to show the power of home devices and the strength of Windows 11. In recent years, the company has regained the hair of the beast and no longer hides its ambitions. No longer ashamed of it either, one would be tempted to say as she has often played the overflow of humility in the past.
The health crisis has, however, been beneficial to him with screen time and work at home on the rise, the need to re-equip and have the tools to work as well as to have fun. But don't tell him that it was beneficial.
"The pandemic has changed things in a marginal way", advances to Tech&Co Chris Capossela, marketing manager and vice president in charge of consumer activities at Microsoft. "It is our uses that have evolved. The pandemic just sped things up and you had to adapt."
Adapt, the key to success
Adaptation has always been Microsoft's key word, he says. Software company initially (the Soft of Microphone Soft, the first name)it has evolved to offer today applications, operating systems, powerful servers, but also laptops or all-in-ones, touch tablets capable of becoming PCs, and even headphones and accessories various.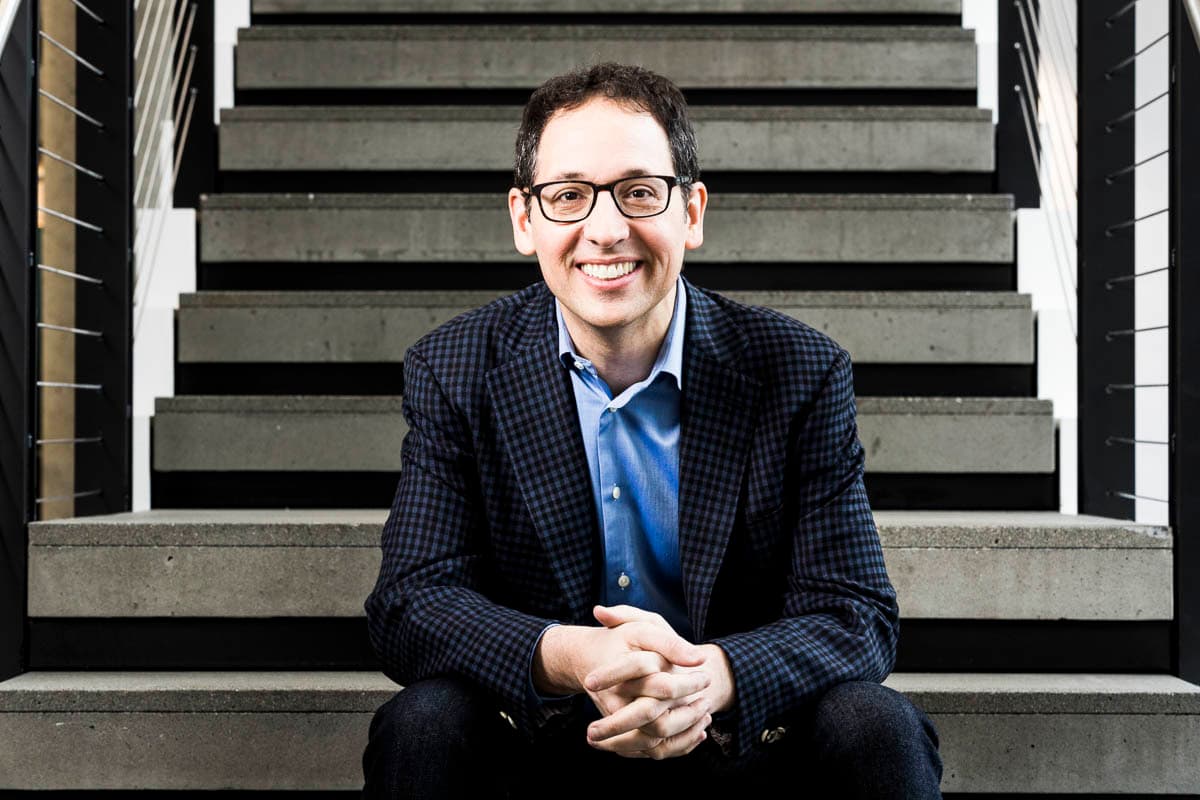 "I find it great that we have such an open ecosystem and that Windows can run on such a variety of hardware," says Chris Capossela, also referring to the multiple partner manufacturers. "It's a constant challenge to make sure this is possible. I love that anyone can design the computer they want, with the parts they want and it all works to design their own experience. You just can't do it with a Mac, iPad or iPhone."
"Apple has its advantages, we have ours. And I think the world has an interest in having both proposals" he assures.
Even more when the two tenors find common ground so that the applications of one (Word, PowerPoint, Excel, etc.) go to the other and vice versa (iCloud Photos, Apple TV and Apple Music arrive on the Microsoft store).
From Bill Gates' speeches to Satya Nadella's empathy
He has been walking the halls of the Redmond campus for 31 years. In three decades, Chris Capossela has experienced changes, evolutions, reversals, both internally and in the external technological world. For him, it is also the corporate culture that has evolved the most since its beginnings under Bill Gates until the era of Satya Nadella, the current CEO. "We have become a much more customer-centric company than we used to be," acknowledges the 50-year-old.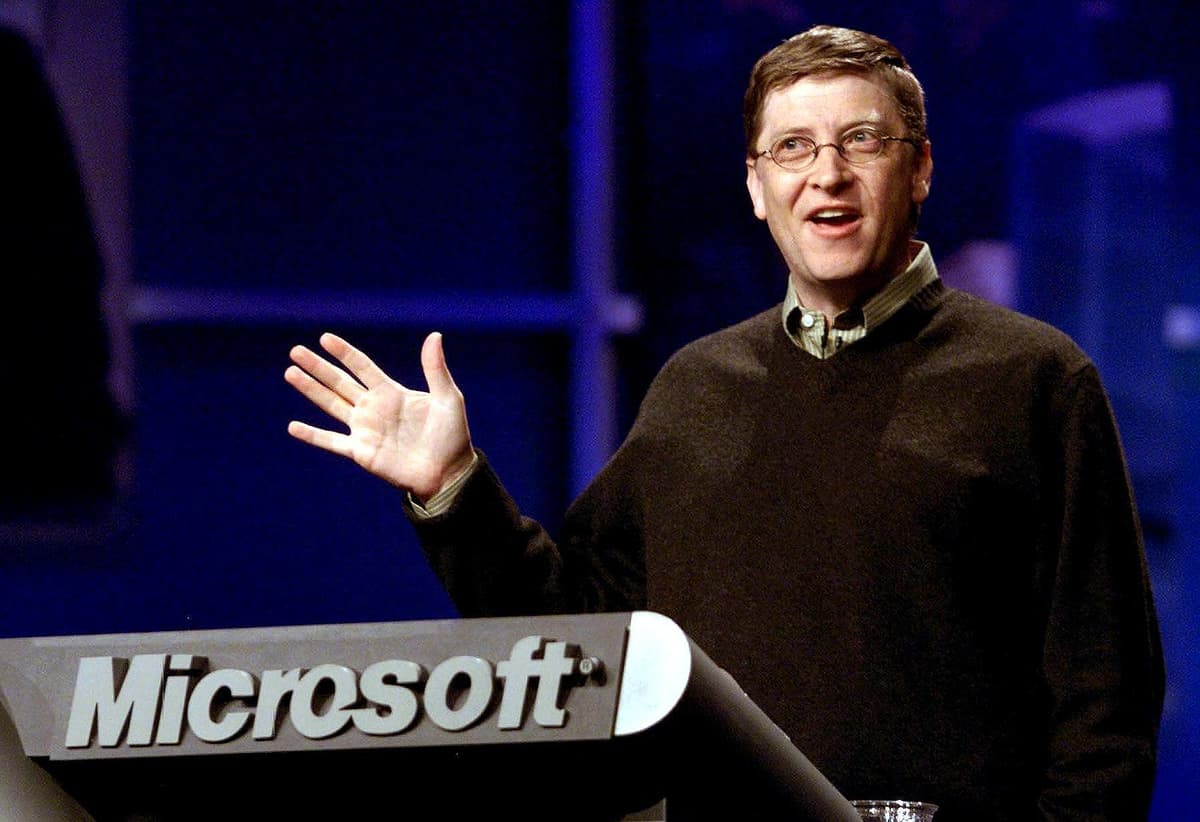 And he worked very closely with both to attest to that. "Soon after I arrived, I found myself writing Bill Gates speeches. I traveled the world by his side and I rubbed shoulders with him closely.
"Bill is without doubt one of the most curious people I have ever met with Satya. They always want to learn and know" he underlines.
If men are true leaders according to him, they did it in different ways. "There was a corporate culture before, but Satya's influence is felt here. He emphasized the culture of curiosity and the desire to solve users' real problems. Bill focused less on people-to-people and was more focused on moving Microsoft forward in the world, on innovation. Satya brought a really special sense of empathy and a culture of teamwork. He leads like that and it's quite unique for a CEO."
For him, this is undoubtedly what has made Microsoft grow the most in recent years: the leadership of his boss has influenced all departments of the company and fostered "cross-functional collaboration" between teams. "Empathy, customer orientation, teamwork: these are his three most important values", he adds with great admiration which he believes is not the only one to devote to Satya Nadella.
Accessibility and inclusiveness
And this empathy carried by Nadella, this concern to put the user at the center of everything, is felt in the design of both Windows and products, but also in values. He thus made accessibility a central word in people's minds. Each innovation has its own set of functions, accessories and other manipulations which must be possible for the greatest number of people. This is how the company deploys throughout the year mice, keyboards, labels or joysticks compatible with its devices and those of its partners.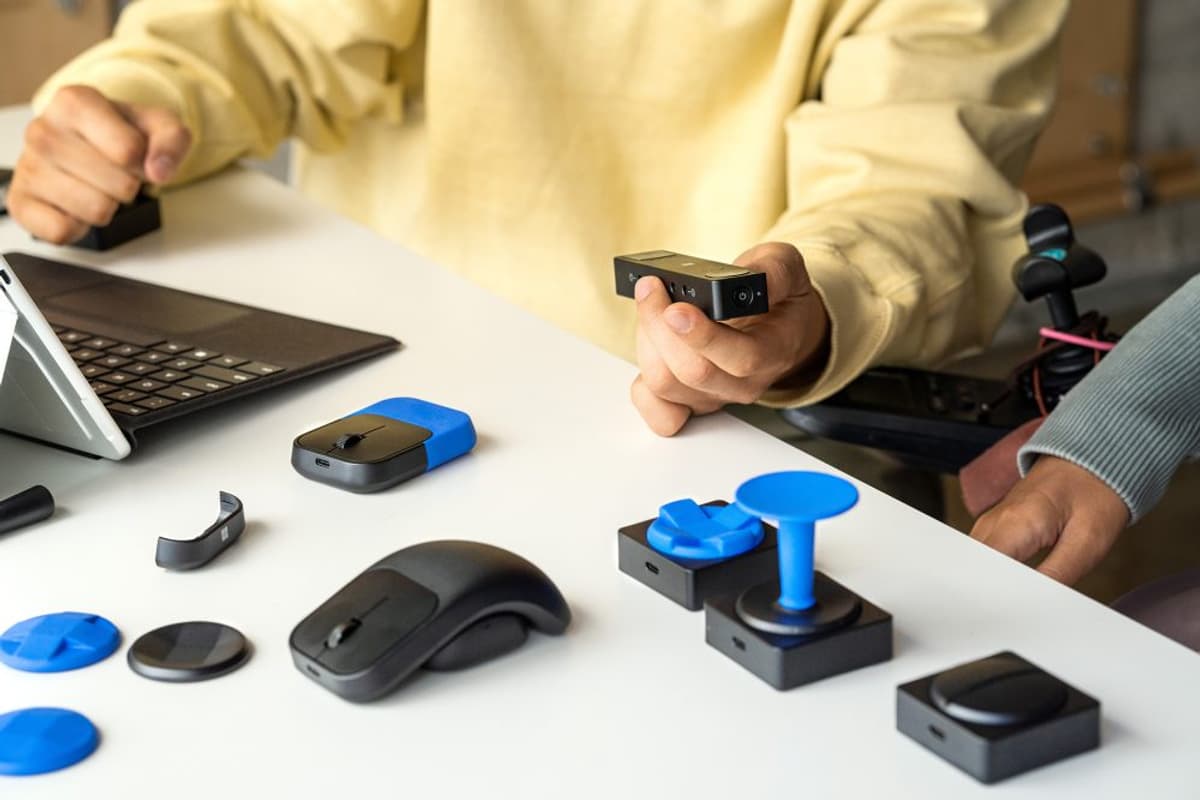 "Bill Gates was already insisting that the graphical style of the Windows user interface should work for blind people," recalls Chris Capossela. "We worked very early to make it work. But Satya has put accessibility and inclusivity first by asking that every person, every business on the planet be empowered to achieve more." Live captioning even in video calls, visual improvements, an Xbox adaptive controller for all disabilities or the possibility of easily grabbing its devices: Microsoft is at the forefront of accessibility and its advances are welcomed by all. .
A Microsoft mainstay that started… on the Mac
And to think that, freshly graduated from Harvard University, Chris Capossela got his first job at Microsoft, when he was a user… of Mac. "I used a Mac in college, I had a Mac," he smiles. "When I joined Microsoft, there was this thing called Windows 3.0 and nobody knew about it yet. I was like, 'Wow, that's different!' I bought this from my dad for the family restaurant, there was no interface at the time, it was just DOS, typed character." Since then, Windows has evolved greatly, too, he acknowledges. To the point of becoming essential for more than a billion people in the world.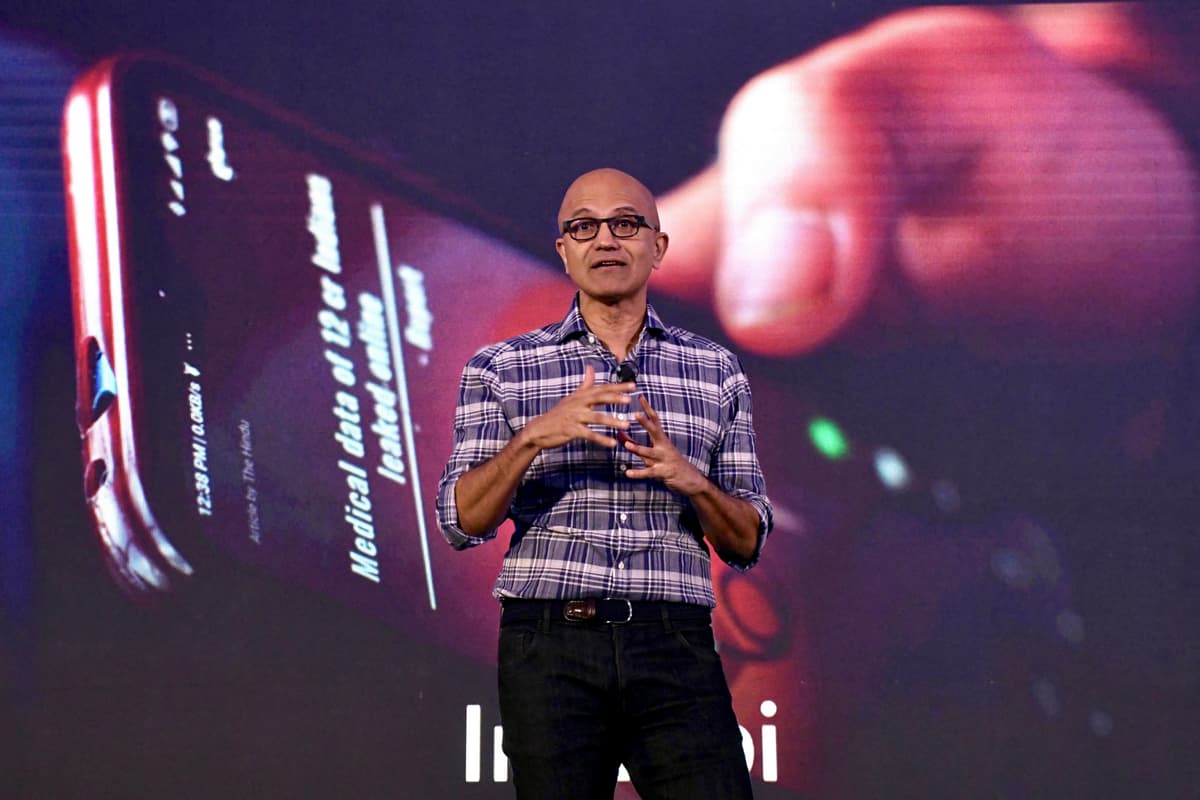 The new, more open face, more in tune with the times, of Microsoft, he intends to see the outlines take shape for a few more years. "It's rare to spend your entire career with the same company," he tells us. "But when it's going well, it's ultimately quite logical." He says he is proud of the progress also in terms of the environment and sustainable development pushed by the company, AI, with always the good of the user at the heart of the approach.
And what does it matter that we lend to Microsoft, like to any giant, just mercantile wills. "It doesn't bother us. What's important is to stay true to our principles and to be very transparent about our commitments and our results", summarizes Chris Capossela. And to quote Apple "strongly criticized for having withdrawn the chargers from its iPhone boxes, not praised for putting fewer plugs in circulation in the world." "If someone criticizes what we do because they think it's just to clear their conscience and that we don't believe in it, so much the worse for him! But that won't prevent us from sleeping at Microsoft, because we know why we do it", he concludes.